Welcome to DeprogramWiki!
Super Important Warning and Disclaimer
If you believe you maybe involved or apart of MPD or this trauma mind control somehow as a survivor, then please understand some of the content on this website can potentially be very dangerous to read, if it's the wrong time and can be potentially fatal. This is totally serious, and I am not responsible for anything that occurs from people reading the material on this site. The contents within these articles will most certainly trigger a survivors defensive programmings.
About DeprogramWiki.com
This Wiki is a collaboration of information regarding what is referred to as 'Undetectable Mind Control'. This phenomenon goes by many names also, and maybe understood as something different for other people. Given the subjective nature of readers this website will either be a joke or the holy grail of truthful information. The information on this website is only posted and shared here for educational and informative purposes only.
There are a few authors who have contributed to the Wiki, and we hope to present the most comprehensive and complete website detailing to share information freely relating on solutions of the trauma mind control epidemic. We really hope our efforts have filled the gap regarding people learn about these Illuminati cults, how to identify them and most importantly how to undo the damage they have done to the minds of survivors and the world.
If you are going to work with ritual abuse survivors, you must also get educated if you want to be effective. And you must learn to be humble. Trauma survivors do not need to be around ignorant, modern-day Pharisees. Survivors in pain need people who will connect with them on an emotional level, get right down in there where they are, and listen. –Kathleen Sullivan
DeprogramWiki has a massive collection of resources that attempts to cover all areas of deprogramming and programming. Deprogramming relates to anything that can help undo and heal the survivors negative thoughts and habits resulting from ritual trauma – and move into a new life. Under any and all circumstances the information on this website will always remain free. There are plenty of people who have suffered greatly to make this website a reality, and to those I give my deepest thanks.
Any persons mentioned by name on this website is posted without prejudice or deformation intent and is shared only for the safety of other survivors and the public safety and interest.
Information about Programming

Programming in this context refers to the application of trauma mind control upon an individual, with information relating mainly to that. Generally will be 'how it's done' compared to 'what to do about it'. This will be more heavier for survivors to digest. If you are seeking information relating to deprogramming or help with undoing the mind control, please refer to the 'deprogramming' area for more helpful information. The contents within these articles will most certainly trigger a survivors defensive programmings.or.
Fritz Springmeier's Work and Research as Books

Fritz's work in the area of uncovering Trauma Mind Control is extensive. It was reading his material which resulted in myself waking up to such things. Fritz has authored many books relating to the Illuminati, with a three part series focusing just on the mind control alone. These resources are republished here with the permission of Fritz Springmeier, however for the authentic Fritz experience – purchase Fritz Springmeier's on his website at http://pentracks.com/
Beware of fake Fritz Springmeier books!
It's possible to read these materials for free on this website, however it should be noted there is Fritz's material being solder under a fraudulent author.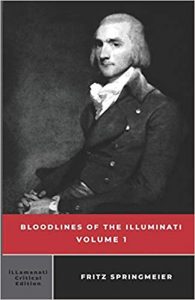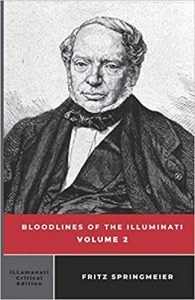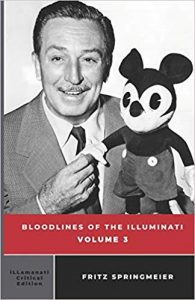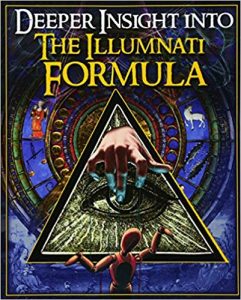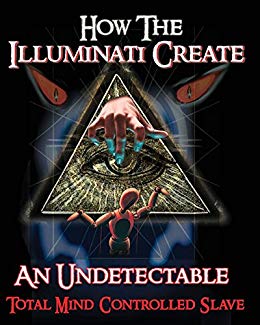 The above copies are fraudulently sold under Fritz Springmeiers name on Amazon. The real Fritz Springmeier materials can only be obtained in hard copy format from http://pentracks.com/ – however recently reading he has paused sales. So if you see these copies, they are fakes!
Chainless Slaves by Unwelcome Ozian
Chainless Slaves (PDF Download) is a great information resource which details insightful information to trauma programming. This book is authored by 'Unwelcome Ozian' and he is active on his Tumblr account where he is constantly answering questions. Has great insights to programming and cult information.
Deprogramming Resources
Deprogramming Modalities
For myself trying to find any deprogramming information relating to this mind control had me sort and organise through a lot of triggering material, which made things harder. Although Deprogramming Modalities would still cause post traumatic issues, it has an emphasis on deprogramming without too much graphic detail on programming or programming setups.
Deprogramming Modalities for Trauma Mind Control Survivors is a collaborative effort to create a one stop resource to give a survivor or therapist a complete overview of the deprogramming and undoing the trauma mind control, along with information on how to safely leave the cult. The information in Deprogramming Modalities is based on my own deprogramming experiences, with insights from other survivors from different parts of the world.
Each section also links to relevant material found elsewhere on this website.
Expect a new updated version for the new 2020 year!
Svali's Work
Svali's resources relate to deprogramming and also descriptions of programming. It's an invaluable resource to what life is like inside the cult.
Survivors Stories and Books
Other survivors have also published their own experiences and have made their stories available to download freely.
Jian Liang – Break the MK Chain – MkUltra Never Ended
Jian Liang hosts her website Break the MK Chain and has published her experiences in Spanish and also English, with a Chinese translation in the works. You can download her book with these links
Fiona Bartlett – An Australian Experience of Ritual Abuse & Mind Control
Fiona is a prominent MkUltra and ritual abuse survivor from Australia who has published a lot of information about the programs there, along with her own personal experiences. She recently has released a revised edition of her book 'Eyes Wide Open' of which you can download for free, Eyes Wide Open PDF.
She also is active on her blog website https://fionabarnett.org/
PDF Resources and Downloads
These are PDF and book resources relating to programming and deprogramming, freely available for download.
Other Links to Blogs and Websites
We have a page that contains links to other websites here Web Links to Other Websites.
http://www.mcmurrayreport.com/– (This site no longer seems to exist, sorry! It is available on the Wayback Machine Internet Archive https://web.archive.org/web/20170709041842/http://www.mcmurrayreport.com/ ) Great and fresh resource regarding MKULTRA in Australia – a rarely discussed topic.
From the Inside Out – If you are living with the consequences of your own or another's sexual abuse, ritual abuse, mind control or dissociative conditions, you are welcome to join us here. We are a group of people on a journey. We have each in our ways have seen and tasted the devastation the enemy brings to human lives and minds and we have responded to the gentle wooing of the one true God, the sustainer of the universe. Having been permitted by Him to glimpse the freedom only He can bring we have watched Him ignite in us the spark of hope that our abusers could never destroy.
Surviving Ritual Abuse at Australia – This webpage is to assist both survivors, and their supporters, of ritual abuse. It is for both Australian survivors and for people looking for support at Australia. The webpage firstly defines what ritual abuse is. It then describes the organisations' indoctrination methods, especially the programming. It then outlines recovery, especially from the programming. The last section provides the names, telephone numbers and webpage addresses of supportive people and bodies.
Recovery from Generational Organised Crime abusing Mind Control at Australia – My name is David Free. I am an Australian survivor of Generational Organised Crime which abuses Mind Control or GOC/MC. I have been in long term therapy for twenty years concerning groups which abuse mind control. The last ten years have been spent directly on GOC/MC with counsellors and email support lists for survivors. Therapy before GOC/MC was for sexual assault mainly by the father and ritual abuse by many and various cults which involved the father. I have had many articles published in books in Australia and overseas on being a ritual abuse survivor.
Ritual Abuse Information for Survivors and Supporters – These pages have been written for survivors, and their supporters, of ritual abuse. It is also general education and a summary. The pages has a focus on the Australian situation and resources. It has been written by David, an Australian, long term ritual abuse survivor. He has done extensive public education on the issue including national television. He also has on going support with other survivors and people concerned about the issue.
Breaking the Circle of Satanic Ritual Abuse – Recognizing and Recovering From the Hidden Trauma. Many cult members are highly sophisticated in the art of mind control and torture. As mentioned earlier, it is important to stay measured and cautious while exploring the possibility of cult abuse in someone's background, whether you're a therapist or a friend. If you get to the core of the problem too fast, and the person doesn't have a strong support network, as, for instance, a number of friends in Twelve Step self-help, you risk losing that person because of cult programming.
http://educate-yourself.org/mc/ – The topic of mind control is elaborate, multifaceted, and multi layered. For the casual reader, it can quickly become numbing, overwhelming the senses and creating a desire to exit the topic, but avoiding this subject is the most foolish thing you could possibly do since your only chance of surviving this hideous and insidious enslavement agenda, which today threatens virtually all of humanity, isto understand how it functions and take steps to reduce your vulnerability.
Stop Ritual Abuse – Satanic ritual abuse exists all over the world. There have been reports, journal articles, web pages and criminal convictions of these horrific crimes against children and adults. There has also been an attempted cover up of these crimes by child pornographers, those with pro-pedophilia philosophies and those defending child molesters in the public or legal arena.
Ritual Abuse and Mind Control—Kathleen Sullivan – Quoted, with personal observations added, from the September 15, 1989 Report of the Ritual Abuse Task Force – Los Angeles County Commission for Women. Back in 1989, this report was considered to be ground-breaking. Since then, much more information has been published about the connections between ritual abuse and mind-control. However, the information included in the report is still enormously helpful to both survivors and to others wishing to learn more about organized criminal sadistic abuse, cult ritual abuse, and mind-control techniques used on the perpetrators' victims.
survivorship.org– Membership in Survivorship is a powerful way to break the isolation and silence and to come together in community. It is a way for people to connect with each other, to validate each other's feelings and experiences, to share information, and to offer each other support and understanding.
Menawa – Ritual Abuse & How to Heal– The following two videos are with Jay Parker at the 2011 Free Your Mind Conference. Parker claims to come from a multi-generational Satanic family. He also claims to be a survivor of Satanic ritual abuse. This blog has various links to more information about Ritual Abuse and related topics.
Some Indicators of Trauma-Based Mind Control Programming – This list only provides common indicators. Most survivors of programming will have many of these indicators. However, the presence of indicators does not prove the existence of programming trauma. Their absence does not mean a person has no such trauma.
S.M.A.R.T Healing from Ritual Abuse and Mind Control – This transcript is from a presentation by Carol Rutz at The Sixth Annual Ritual Abuse, Secretive Organizations and Mind Control Conference, August 8 – 10, 2003 at the DoubleTree Hotel in Windsor Locks, CT. Some of the topics discussed may be heavy for survivors. Survivors may want to read this with a support person or therapist. The conference is educational and not intended as therapy or treatment. All accusations are alleged. Our providing the information below does not necessarily constitute our endorsement of it.
Tu'Takana's Blog Spot – Where One MK Ultra Survivor and Indigo Adult Speaks Her Truth
MK Ultra Survivor – 'or how my my alters and i are merging together'
MKULTRA Used on Aaron Alexis for the Navy Yard PsyOp – As I've said before, the Illuminati has done endless experimentation on innocent people and they are masters of control. They wage war on patriots, and where would you find more patriots than the US military? They give their lives to protect their country and its people.
Project MKUltra – After the end of World War II, the climate of worldwide conflict changed and the dawn of the Cold War altered the direction of military strategy. The United States saw a need to establish an agency to conduct worldwide intelligence-gathering operations and to engage in espionage and counter-terrorism.
Ultra Mk Universal Super Soldier Program – This is a short video about the history of the super soldier project. The team unit I was on is alpha squad 45.
clandestine rage revealed – It's time to talk!
davidshurter.com – Rabbit Hole: A Satanic Ritual Abuse Survivor's Story and other resources more towards the Satanic ritual abuse.
End Ritual Abuse – I am a psychologist who has been profoundly touched by victims of ritual abuse and mind control whom I have treated in therapy or befriended as an advocate. 

I feel compelled to increase public support for these children and adult survivors. 

This is my mission.
The Hard Facts About Satanic Ritual Abuse – WARNING: Because of the horrific nature of these reports, some of this article may be disturbing to readers. Every attempt has been made to deal with the subject objectively and with circumspect language.
http://www.angelfire.com/bc/innerpeace/ – It has been a couple of years since I created this webpage. I have had a lot of reactions on this page. Many were encouraging, but every now and then someone takes the time to write me to "stop lying and start living" as some one wrote me. I really want to say that it is because of those people, the ones who find it all unbelievable, that SRA continues from generation on generation.
The Secret that Goes on Behind Closed Doors – When a child is born into a family or taken into a guardianship group that commits ritual abuse-torture they are chronically neglected, repetitively abused, terrorised, and exploited into sexualised human trafficking and pornography. They are horrified and they are tortured.
Working with Ritual Abuse Survivors – The term "ritual abuse" is used to mean different things: it can mean "ritualistic" abuse: repetitive, planned out, compulsive abuse by an isolated perpetrator. More frequently, it describes abuse by an organized group of people, most often by a satanic cult. This presentation is about abuse in satanic cults.
Account of "Brice Taylor" and her daughter "Kelly" – Two women tortured, brainwashed and prostituted by the Illuminati paint a disturbing picture of how the world is really run. Both say they were prostituted to world leaders as children.
THE GREENBAUM SPEECH of D.C.HAMMOND – Herein is the lecture by D.C.Hammond, originally entitled "Hypnosis in MPD: Ritual Abuse," but now usually known as the "Greenbaum Speech," delivered at the Fourth Annual Eastern Regional Conference on Abuse and Multiple Personality, Thursday June 25, 1992, at the Radisson Plaza Hotel, Mark Center, Alexandria, Virginia.
Monarch (MK-Ultra) Deprogramming – Before beginning, I must warn you that the testimony my mother and I are about to share is extremely disturbing! Many of you will not be able to accept the information as truth, and that is because our society has been lulled to sleep by powerful people seeking to fulfill a demonic agenda. I ask you to please keep an open mind – this will necessitate you coming out of your comfort zone. Yahweh wants me to share this experience so that other victims may realize His power to heal!
Wikipedia: Satanic Ritual Abuse– S'atanic ritual abuse ('SRA, sometimes known as ritual abuse, ritualistic abuse, organised abuse, sadistic ritual abuse and other variants) was a moral panic that originated in the United States in the 1980s, spreading throughout the country and eventually to many parts of the world, before subsiding in the late 1990s.
Project Bluebird: Deliberate Creation of Multiple Personality by Psychiatrists by Colin A. Ross M.D. (10-Page Summary)
The Search for the Manchurian Candidate: The CIA and Mind Control: The Secret History of the Behavioral Sciences by John D. Marks (available to read here online, as well as here in PDF format)
Mind Control Summary: The Secrets of Mind Control Based on Three Books by Top Mind Control Researchers
Thanks For The Memories: The Memoirs of Bob Hope's and Henry Kissinger's Mind-Controlled Slave by Brice Taylor
[Original Content] MK-ULTRA: The CIA's research program into 'Biological Behavioral Engineering', AKA Mind Control. PART 1: Introduction, Brainwashing, and the Society for the Investigation of Human Ecology
[Original Content] MK-ULTRA: The CIA's research program into 'Biological Behavioral Engineering', AKA Mind Control. PART 2: Unwitting Testing, Entrapment, and the Personality Assessment System
[Original Content] MK-ULTRA: The CIA's research program into 'Biological Behavioral Engineering', AKA Mind Control. PART 3: Hypnotism
original MKULTRA document detailing experiments in hypnotizing children into planting and arming bombs (PDF)